Oceanside Auto - Car - Motorcycle Insurance
We are a local Oceanside California independent full service insurance agency. We work for our clients not the insurance companies. We provide you with quality customer service, periodic reviews of your insurance coverage's and premiums, and fast friendly assistance with reporting claims.
What we do:
We are auto insurance agents and brokers for most leading California companies. We offer competitive insurance programs for your automobile, SUV, Motorcycle, Car, and RV. We know you expect the best value without sacrificing personalized service and that's what we do at All Access Insurance Services.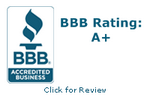 Who we are:
Our main office is located in central Oceanside and we hope to be of help with all of your insurance needs. We are your neighbors - we live in Oceanside, we love the beaches, the pier, the great shops, and mostly the friendly people. As your auto and car insurance agent, it is our responsibility to provide fast local service with the right insurance at the best possible price.
Auto Insurance and how we do it:


Our state of the art computer system allows us to provide free instant rate comparisons among California's finest insurance companies. We start by evaluating your specific car insurance needs and finding the company that will give you the best value for your dollar and we bring it all together with easy, affordable payment plans to suit your budget.
Compare Now - One of two ways to get free instant quotes:
(1) Call us and get an instant rates quote over the phone from our friendly representatives.
We always prefer to talk to you personally. or
(2) Quick Quote Request – Click and supply the requested information and get your free instant quote.
We offer insurance services in:
Oceanside 92049 - Oceanside 92051 - Oceanside 92052 - Oceanside 92054
Oceanside 92055 - Oceanside 92056 - Oceanside 92057 - Oceanside 92058
Contact Us
2216 El Camino Real #209
Oceanside, California 92054
Toll Free (800)-808-2695
State Insurance License # 0D69251